After School Enrichment ("ASE") Clubs Program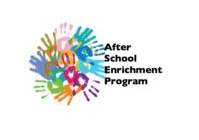 The Grady PTA is proud to be able to offer our students and parents an after school club program. This program has a fall and spring semester and allows students to try out new activities or sports after school, on campus.
Grady PTA continues to partner with www.Homeroom.com to facilitate club registration, enrollment, and management.
Registration for each season will be shared with parents in multiple ways:
- Through this website
- Through a take-home flyer to all parents
Information is typically released about 2 weeks before the start of club season.
_____________________________________________________________________________
2023-2024 Clubs schedule
For the 2023-2024 School year our tentative dates for ASE clubs are:
Fall ASE Club Session: September 18 through November 15
Spring ASE Club Session: January 22 through April 3
Monday session will be 8 weeks long and Tuesday & Wednesday sessions will be 9 weeks long
Fall 2023 Club Session
Registration for Fall After School Enrichment (ASE) Clubs will
OPEN on Thursday, September 7th at 6PM and
CLOSE on Tuesday, September 12th at 6pm.
You will be able to see all clubs, as well as register and pay online at https://www.homeroom.com/sites/grady-elementary-tampa/