A message about the After School Enrichment ("ASE") Clubs Program
CLUBS WILL BEGIN MONDAY, SEPTEMBER 12, 2022 AND END ON NOVEMBER 16, 2022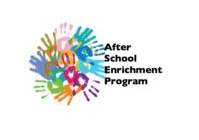 Registration for Fall After School Enrichment Clubs will OPEN on Monday, August 29th at 9AM.
There will be 9 Monday club dates and 10 Wednesday club dates.
There will be NO Monday clubs on October 17, as it is a non-student day.
To review a complete list of our Fall club offerings, please visit our website at http://gradytigers.org/ase-club-list. Registration and payment are on a First Come, First Serve basis. You may register and pay online at https://gradytigers.org/ase-club-signup. You may register one student for multiple clubs at the same time, but you must complete a separate registration for EACH student. Online registration requires use of our CISCO-Certified secure link to pay by credit card (all major credit cards are accepted). All clubs have a Minimum and Maximum number of students that are permitted to enroll, please note that many clubs fill up quickly. If a Minimum number of students are not registered in a particular club, we also reserve the right to cancel that club, prior to September 12th start date. Online registration allows you to know immediately whether a particular club is full.
Students are given 15 minutes after school to transition from classes to clubs. They are encouraged to bring a snack and a drink to have during this transition time. Students in athletic clubs are required to bring water to drink during the club. Monday clubs begin at 1:10 pm and end at 2:10 pm (due to early release). Wednesday clubs begin at 2:10 pm and end at 3:10 pm. At the end of the club, students enrolled in the YMCA after care program will be escorted to the YMCA location on campus. All other students will be escorted to the car line for pick up. YOU MUST HAVE A CAR LINE TAG DISPLAYED IN YOUR VEHICLE TO PICK UP A STUDENT FROM AN AFTER SCHOOL ENRICHMENT CLUB, this is so that the volunteer parents can move the clubs car line as quickly as possible. If you don't have a car line tag, please pick one up at the front office or ask for your teacher for one. Third-party after care providers may pick up students enrolled in after school enrichments programs from the car line, however, YOU must make separate arrangements with your after care provider.
LATE PICK UP: If you are more than 15 minutes late picking up a student from an after school enrichment program, you MUST pay the After School Enrichment Club Coordinator a $20 late fee in cash prior to the next club session. Repeated late pick-up of a student will result in termination of your student's participation in the club program.
Code of Conduct: Grady Elementary's student code of conduct applies during after school enrichment clubs, and students are expected to adhere to that code of conduct. A student's participation in after school enrichment clubs is at the sole discretion and permission of the Grady Elementary PTA. The Grady Elementary PTA reserves the right to exclude or remove students from one or more clubs based upon such conduct. If a student is removed from one or more clubs due to his or her conduct, there will be no refund of club fees paid.
If you have any questions or comments about the after school enrichment program, specific clubs, registration, payment, would like to be added to a full clubs waitlist, or policies and procedures, please contact Amanda Kershaw, the Volunteer After School Enrichment Club Coordinator, at [email protected] and copy [email protected]
Grady Elementary PTA