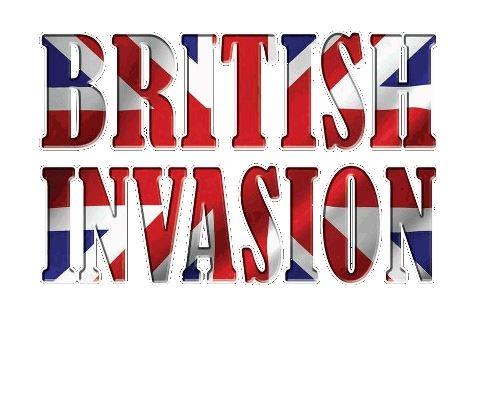 Get ready for the Grady Elementary Spring Musical, a British Invasion, which takes place on Thursday, May 19, 2016! Grady students will bring you the hits from the Brits in incredible style! Here is the schedule for the Spring Musical on Thursday, May 19:
Morning:
7:45 am to 8:30 am, Volunteers set up chairs in the Grady Pavilion
7:45 am to 8:15 am, Pre-purchase and deposit tickets in boxes for raffle items. Raffle tickets are $1 each or 7 for $5. Cash, check and credit card accepted. You do not need to be present to win.
Afternoon/Evening:
4:30 pm FREE facials from Origins Cosmetics http://www.origins.com/ under the Pavilion
* Get ice cream from Ice Cream Delight Truck
* Visit the table sponsored by South Tampa Kids Dental Krewe http://www.southtampakids.com/
* Visit the After Hours Pediatrics table http://www.afterhourspediatrics.com/
5:00 pm Bid on silent auction items and purchase tickets for the Spring Musical raffle. Place the tickets in the boxes next to the items you desire to win. See list of silent auction and raffle items below! Silent Auction and Raffle submissions end at 7 pm.
5:00 pm Visit the Book Fair in the Kathryn Hance Media Center (the Book Fair will be open until 7:45 pm) to visit with featured author, Augusta Scattergood. For more information about the Book Fair, click here: Book Fair Info.
5:30 pm Grady Elementary PTA General Meeting
6:00 pm Spring Musical Begins!
7:30 pm Raffle tickets drawn and winners called out. If not present, raffle winners will be contacted and asked to pick up items in the front office.
7:30 pm Please stay and help put away the chairs!!
Enjoy dinner after the show at Chick-fil-A. Mention Grady to the cashier and percentage of your purchase will be donated to Grady Elementary.
Silent Auction Items:
Origins Basket: $200 value http://www.origins.com/
4 Sea World Tickets: $421.76 value https://seaworldparks.com
4 Sea World Aquatica Tickets: $242.84 value https://seaworldparks.com
2 Busch Gardens Single Day Admission Tickets: $211.86 value https://seaworldparks.com
Raffle Items:
Gator Land--2 tickets http://www.gatorland.com/
Girls Scout Cookie and Candy Basket
Red Wine Basket
White Wine Basket
Joe and Sons Olive Oil Basket ($40 Value) http://www.joeandsonsoliveoils.com/
School of Rock--1 month of free lessons http://schoolofrock.com/
Otter Box--$90 gift certificate http://www.otterbox.com/
Olive Garden--$30 gift certificate http://www.olivegarden.com/home
Sweet Plum Photography--Motherhood or Family 30 minute photo session with 5 prints--$250 value donated by Patty Cannon http://sweetplumphotography.com/
Gourmet Gift Baskets--$20 gift certificate
Besito Mexican Restaurant--$25 gift card & 10 free guacamole cards http://www.besitomexican.com/TampaFL
MOSI--4 admission tickets including the IMAX theater http://www.mosi.org/
Martial Arts Advantage--Birthday Party Package for 15 people--$200 value http://martialartsadvantage.com/
Cinebistro--4 movie passes http://cinebistro.com/
Limited number of $10 Outback Steakhouse gift cards--to be sold for $5 each
THANK YOU TO THE KIND DONORS OF THE RAFFLE AND SILENT AUCTION ITEMS!!!