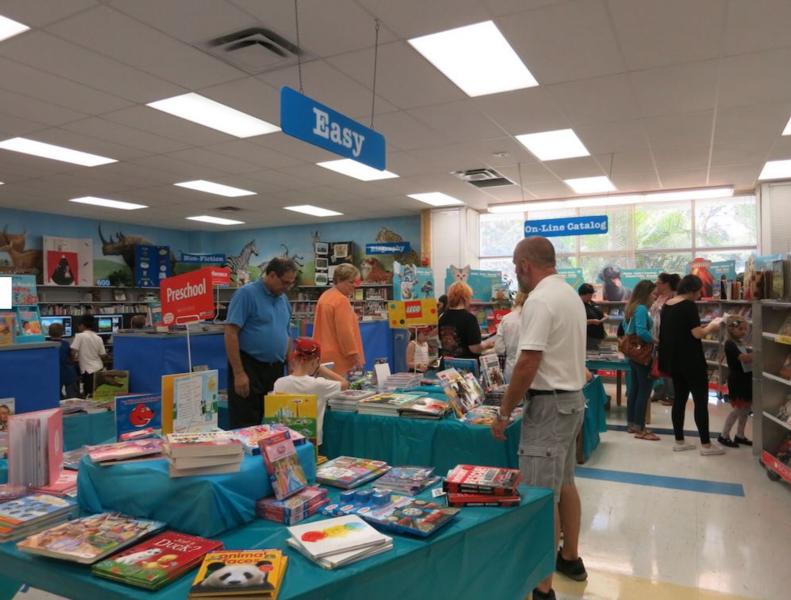 Please volunteer for the Spring Book Fair, which takes place from May 12-20 at the Katheryn Hance Media Center on campus. There will be a planning meeting on Monday, May 2 at 1:15 pm in the Media Center. It will be a short meeting to let everyone know what to expect while volunteering. If you are able to attend the planning meeting please email Media Specialist Nick Tsourakis at [email protected] or use the Volunteer Spot link below.
You can use the Voluteer Spot link below to sign up for specific shifts. Here's how it works in 3 easy steps:
1) Click this link to see our Sign-up on VolunteerSpot: http://vols.pt/BzgHAK
2) Review the options listed and choose the spot(s) you like.
3) Sign up! It's Easy - you will NOT need to register an account or keep a password on VolunteerSpot.
Note: VolunteerSpot does not share your email address with anyone. If you prefer not to use your email address, please contact me and I can sign you up manually.
The book fair will run late one evening, when we will be hosting author Augusta Scattergood and the students will be performing in the Spring Musical.
For any questions, please call or email Nick Tsourakis at [email protected] or (813) 872-5325.
THANK YOU FOR ALL YOU DO FOR GRADY! Our book fair raises substantial funds for new books and your volunteering makes it possible for our students to enjoy new books each year!