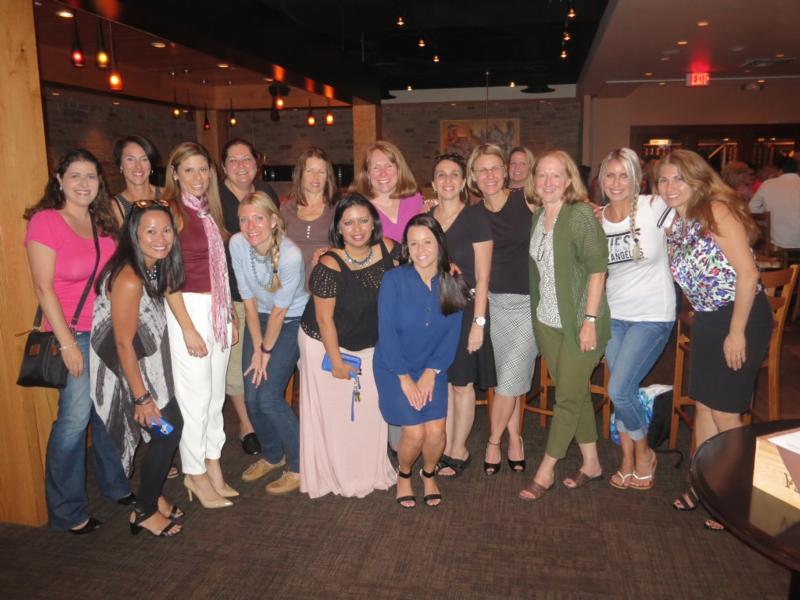 Grady PTA invites mothers to a Moms' Night Out on Tuesday, October 4, from 5:30 pm until 8 pm at Carmel Kitchen, 3601 W. Swann Ave.
Moms' Night Out is an opportunity for moms to get to know one another while our spouses, partners or grandparents take care of the kids!
To see pictures of the Moms' Nights Out from last year click here: MNO October 2015 and here: MNO February 2016.
This event promises to be a lot of fun, so please come out ready to meet other Grady moms and have a good time. To RSVP for this event, please email VP of Fundraising, Krista Harvie, at [email protected].
Carmel will be offering $4, $5, and $6 food and drink specials until 7 pm.
$4, $5, and $6 Food and Drink Specials Until 7 pm:
Glass of White Sangria
Glass of Red Sangria
Glass of Chic Barcelona, Brut Cava
Vodka Mixed Drink
Skinny Pomatini
Monthly Cocktail
9oz Caposolado, Pinot Grigio
9oz Forest Glen, Chardonnay
9oz Biagio, Chianti
9oz Canyon Road, Merlot
9oz Harlow Ridge, Cabernet Sauvignon
9oz Montpellier, Pinot Noir
Crispy Wild Mushroom Ravioli (4) – creamy tomato dipping sauce
Crispy Fresh Oysters (4) – with our house-made cocktail sauce
Chickpea Fries – served with tomato jam, curry aioli
Calamari & Shrimp – peppers, capers, saffron aioli, sweet Thai chili
Spinach & Cauliflower Dip –served with crispy pita
Mini Mezze – edamame hummus, muhammarra hummus and goat cheese stuffed peppers
Tomato Spinach Margherita Flatbread— ripe plum tomato, fresh mozzarella, Parmesan and basil